The Invisible Man by Mark Eitzel, reviewed by Andy Freeburg
---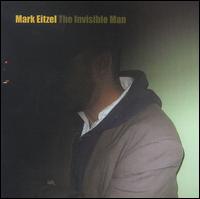 So I downloaded my first album today. Iím embarrassed to say that I actually paid to download it. Let me go on record as stating that I have no problem with ďstealingĒ music. In fact, I almost believe itís a true music fanís duty to steal music; Iím just too impatient to figure out how to get the software onto my computer. Itís not the fans who have artists bent over, itís the cokehead label executive who just used the artistís sweat and blood to finance his latest expensive suit and tanning session. The corporate expense account culture is more damaging to the artist than some 17-year old who is raving about how great the new Cat Rape album is. Sorry about the rant.
I paid $9.99 for Mark Eitzelís latest, The Invisible Man. The verdict: itís OK. He did almost everything on this album by himself, in his apartment, onto a computer, so I guess itís fitting that I received the album in the same fashion.
Iron and Wine? That dudeís just an Abe Lincoln lookalike with the Nick Drake box setÖ
As a whole, the album sounds great. The 13 songs slide by seamlessly. Eitzel blends acoustic guitar with some keyboard and some weird wavering synth. As with most of his work, his strength is in his style. Zillions of dudes with decent voices play guitar. Eitzelís lyrical content is baffling. The best song on the album is a creepy dirge about a dude (Eitzel?) who gets so reefed that he stands in front of a Christian Science Reading Room for an hour, then goes home and scares his cat by telling it heís decided to become a Christian Scientist. The cat, communicating with its tail, responds by saying that he too will become one. Then, a thousand white flags shoot out of Eitzelís head.
Eitzelís guitar playing has enough odd flourishes and personality to differentiate it from the OC music crowd. Iron and Wine? That dudeís just an Abe Lincoln lookalike with the Nick Drake box set - at minimum, Eitzel can write a solid song. Iíd throw Eitzel in the Mark Kozelek/Red House Painters crowd - a little too off-center to be played in The Gap, but not so messed up that you couldnít play it in your cubicle for fear of horrified looks from the Downís Syndrome-looking hipster who works next to you.
Another song, ďA Boy with a Hammer in a Paper Bag,Ē sounds like it would be creepy, but ends up smothered in what could best be described as ďRave Beatz.Ē
I hate to be lukewarm about this music, but it is just good. It lacks the teeth and eeriness of his earlier work. ďIf I Had a GunĒ from his album Caught in a Trap... still makes the hair on my arms stand up every time I hear it. This album fades into the back too quickly, I think at the expense of the Rave Beatz (which mar almost half the songs). The mechanical perfection of the percussion polishes the rough edges of Eitzelís style. Without his style, he becomes background music.
The downside to getting music electronically is that you donít know what the packaging looks like, who played on the album, who recorded it, or what label itís on. Call me old fashioned, but I still want something to hold, look at, and read while taking the maiden voyage with a new recording. Downloading music is fast and more ecologically responsible, but it still lacks a bit of soul.
Update: I just proved my point. It turns out that this album came out in 2001. Now I feel like a real idiot. Skip this and pick up Caught in a Trap... instead. Iím sticking to buying my music in stores.